IU Overseas Study Puts Student Safety First
---
---
By Trinity Tunstall, Father Ryan High School
Opinion Writing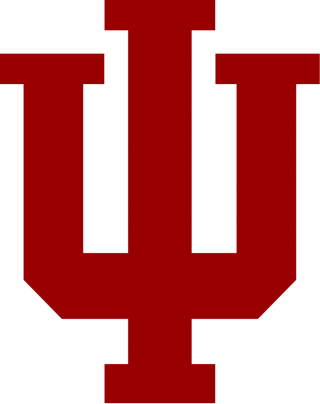 Indiana University is sending students to countries with travel warnings for overseas study – but it's okay. IU has decided to continue  to send students to nations with travel warnings in an effort to mitigate reduced opportunities for student. Yet, I believe this decision is well justified in the University's intentions and precautions. Not banning travel to such countries only demonstrates a commitment to education and signifies the IU's trust in the capabilities and responsibility of its student body.
In the presentation by the Senior Advisor from the IU Office of Overseas Study Danielle Samek and Peer Counselor Jaedon Wilson at the HSJI on Tuesday, students were persuaded not only of the benefits but of the safety and availability of studying internationally at IU. With overseas study participation increasing 66 percent in the past 10 years, the program is extremely popular on campus and off, and because of this, IU is devoted to creating the most accessible and safe environment for overseas study.
Beyond routine arguments for overseas study, IU provides more inclusive, accommodating, and safe experiences for students of a variety of majors. Currently 2,800 students from IU take part in this program that reaches across 52 countries. With a combined number of 380+ programs for international study offered at IU, students have more than enough options to take advantage of this once in a lifetime chance. 
Samek used travel to Mexico as an example of the safety of a country with travel warnings. Warnings placed on Mexico have fluctuated throughout the years; however, with the proper preparedness and precaution, students and visitors are still able to enjoy and learn from Mexico's culture and environment.
IU refers to the U.S. Department of State Travel Warnings to determine the true risks of sending students to different regions and states. Therefore, student travelers and families may rest assured that no countries were arbitrarily removed or placed on the list of destinations or that IU has not thoroughly screened all nations that pose a potential threat.
Much like the way specific problems require specific solutions, issues that arise in localities are dealt with on the local level. All trips are extremely tailored and finely tuned to accommodate to local customs. Samek reports that when presented with an international dilemma, staff at the Office of Overseas Study must "get creative" in order to adapt. Despite the vagueness of this quote, Samek did provide later examples of what she meant. Traveling students are briefed on what to expect of cultural and social norms before departure. Also, a "year-round staff" with detailed knowledge of the region is stationed at each country that students may use as informational resources.
Along with these, students are offered much guidance once in the foreign country such as advising appointments, handouts and website resources, and copious contacts and procedural training in the event of an emergency.
Two of the most striking statistics of the lecture concerned the likelihood of a being killed by a terrorist attack while abroad. The data was put in two graphics reported by USA Today. Both bar charts pertained to the residents of Western European countries and not the international student population. It seemed to me that, due to the imprecision of this figure, the appeal to logic is somewhat lost on this point. I felt that this information could be misleading to students considering international study, but in no way negated from the overall impression of safety I received from the presentation.
Nevertheless, one very true and vitally important point was made by Samek regarding all safety matters while traveling abroad as a college student: the complete safety of a student can never be promised. Terror attacks and crime are often completely unpredictable, especially bearing in mind the scope of independence IU students have studying abroad.
"There is a certain level of responsibility on each individual," Samek said. Students enter the country of their choice not only with the basic instinct to be wary of the new and foreign environment, but also with the knowledge of cultural expectations and contacts with which one may communicate during an emergency. As a student interested in broadening my horizons, to me IU's travel abroad programs strikes the perfect balance between providing students with room for freedom and personal experience while still offering adequate safety and support.