Legend Prompts Parking Lot Proposal
---
---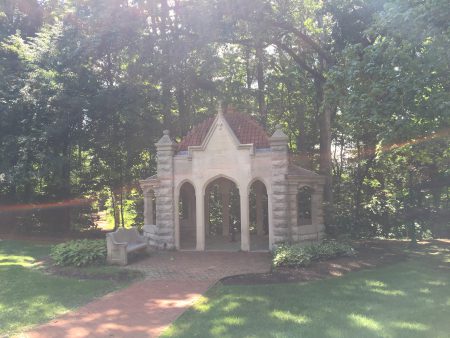 People who choose to attend Indiana University often experience a gravitational pull that brings them to the university, and this holds true for Bishop Chatard High School senior Jacob deCastro.
deCastro's parents met at IU, however, they were born on opposite sides of the globe.
"My mom's from Warsaw, Indiana," deCastro said. "My dad was born in the Philippines and his family moved here in 1973, when he was three."
The two went to different high schools in Indiana but ultimately ended up at IU, where they met.
deCastro's father studied business at IU and his mother studied nursing.
At the time, the business school was not yet known as the renowned Kelley School of Business but simply the School of Business.
"My dad was a year ahead of her at the time," deCastro said. "When they met, they were at a party together. Except my dad went with someone else, and my mom went with someone else."
These relationships ended and eventually deCastro's parents ended up together and started dating.
Some years passed and deCastro's father decided that he wanted to marry his girlfriend and planned his proposal.
"In the summer of 1992, just before my mom was going to be a senior, he proposed to her," deCastro said. "This seems weird now, proposing to someone when they were still in college, but I guess at the time it was common."
deCastro's father told his future wife that they were going to a concert but in reality planned to take her to the gazebo outside Maxwell Hall on IU's campus.
"My mom was like 'What the heck are you doing?'," deCastro said. "My dad wasn't driving in the direction of the concert venue, and they were over by Ernie Pyle so he just decided to park. She refused to get out so he got out of the car and walked around to the passenger side to my mom and then proposed."
Not only would the gazebo have been more romantic, there is a legend at IU about the gazebo.
The legend states that if a couple kisses in the gazebo at exactly midnight on Valentine's Day then they are destined to be married.
Many romantic evenings and most likely this proposal have been inspired by this local legend.
Although deCastro's parents did not share a kiss in the confines of the gazebo, they became engaged and have been married for 23 years and counting.
deCastro speaks proudly of his parents and acknowledges the legacy but strays from the paths both of them took.
"I want to major in journalism at IU and write for the IDS, or some student publication," deCastro said. "I hope that since my parents both went here, were successful here, had a lot of fun here, [and] they both graduated [from] here, [well, what] I am trying to say is, I hope that the same[thing] happens to me."