Pokémon Go app posing as a safety hazard and distraction for players
---
---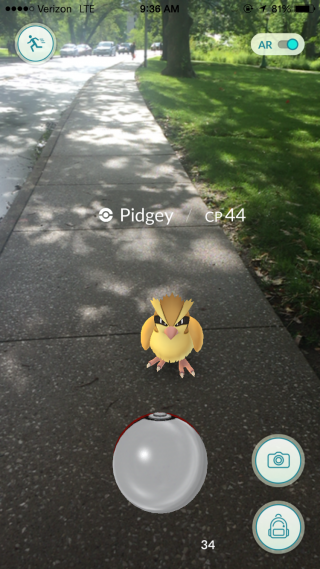 "Remember to be alert at all times. Stay aware of your surroundings."
This is the warning that "Pokémon Go" displays as users are opening the application to go hunt Pokémon. "Pokémon Go" is an app for iPhone and Android devices that connects the virtual world of Pokémon to the real world. Players must travel to real locations to catch Pokémon in order to join a team and battle.
Indiana University student and dorm floor counselor Sara Miller came home last week after spending two months in London to find teenagers wandering around campus absorbed in Pokémon.
"The first night I was back I just went for a walk around campus because I missed being on campus and I missed Indiana," Miller said. "Everywhere I went there were nerdy teenage boys staring at their phones and I was like 'what are you doing?' They are so focused on their phones that they are not taking in the world around them, so they'll cross the street without looking where they're going because they have to catch the Squirtle or whatever."
"Pokémon Go" has spread not only across IU's campus, but it has also spread across the United States and all over the world. Hillsborough High School senior Annie Aguiar discovered "Pokémon Go" through her Twitter feed and said that many people are intrigued by the app because of nostalgia.
"It's fantastic to see what you loved when you were 7 or 8 years old sitting in front of you," Aguiar said. "It's a cool concept and anyone who played Pokémon when they were younger wanted to be a Pokémon trainer. It is like everyone who read Harry Potter wanted to go to Hogwarts. This app in some small way is kind of letting people do that, so it's fun."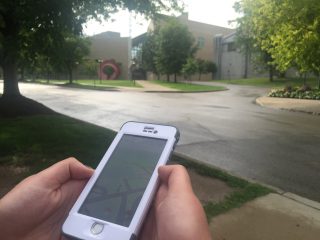 While "Pokémon Go" may encourage exercise and outdoor activity, it also poses as a distraction and frankly, a safety hazard. As players are trying to find wild Pokémon, their eyes are focusing on their phones and not paying attention to cars, bikers and other surroundings that lead to unwanted accidents. Miller has experienced these kinds of incidents firsthand.
"People have walked into me because they were not looking," Miller said. "I guess it is a similar concept as texting and walking or texting and driving, but I think it is more intense because it is a continuous thing. I'm not advocating for texting and driving because I think you shouldn't do it, but you can send a text message and it takes your attention away from walking or driving for a specific amount of time, but 'Pokémon Go' is an ongoing thing, it goes with you, and it doesn't stop until you turn it off. It could be a distraction throughout your entire walk, which brings up the case that they are getting physical exercise, but they are still glued to their screens."
Dangerous situations are also occurring all over the country because of this game. According to the Wall Street Journal, teens waited at PokéStops in secluded areas in Missouri to rob the players of the game. Law enforcement officers in Missouri and various other states have warned teenagers to be aware of their surroundings and travel in groups when hunting Pokémon.
According to Aguiar, the safety hazard of playing "Pokémon Go" is the same as any other app on a smartphone and poses as a distraction as well.
"We are glued to our phones and for anyone to be safe with using technology, they have to be able to balance it," Aguiar said. "I know it's enticing to pull out your phone and try to catch that Pikachu, but keep your eyes on the road. I think that the game itself is responsible, like when you load it up it has a picture of a dude on his phone walking to a big monster and it tells you to watch where you're going when you're playing this game, so they're aware of the problems it could potentially cause."