Pursuing Passions
---
---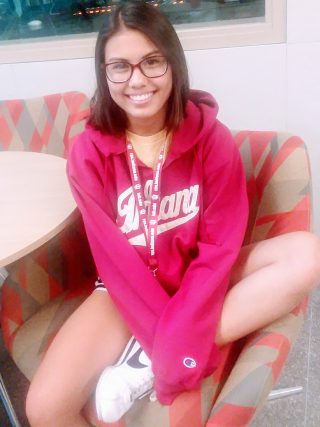 Ilene Marzke, a student from Hamilton South Eastern High School,  has a passion for music and decided to make that into her goal and career.  Ilene started learning how to play the guitar from her father at age 10.
From an early age she was a performer.
"I performed in restaurants, including my parent's restaurants," Marzke said.
Ilene likes music because she is able to reach out to other people by bringing them different emotions. "I wanted to be able to make other people happy or even sad through my music," Marzke said.
Music is not just a hobby for Marzke, "I plan on majoring in the music field. A big goal I have as an artist is to release an album" she said.
Therefore, Ilene, like other students, decided to make her passion for music into a career of hers. A goal of hers is to make an album and to get a major on the music field. Ilene is working hard into making music her goal. Ilene puts her passion first over hobbies because she finds it in her heart that her passion is more important, for she enjoys doing something that she is passionate about over a hobby such as photography.