Zack Villere releases fantastic debut album "Little World"
---
---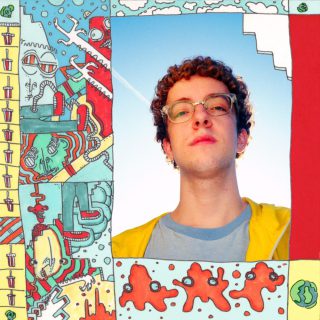 By Morgan Taylor, Crown Point HS
Opinion Writing
In a world where just about anything can be called music, it can be difficult to find new and interesting arrangements. Sub genres like cosmic disco, folk punk, and liquid funk exist so that everyone can find something they enjoy. There has been a recent growing popularity in the sub genre psychedelic R&B. An artist formerly known as "Fro-yo Ma" released his first official album, "Little World", on June 16 under his government name, Zack Villere.
Villere is known for making mainly electronic beats on Soundcloud under the alias "Fro-yo Ma." His new album is a fantastic mix of original psychedelic beats and soft, beautiful vocals. "Little World" is an amazing representation of Villere's character– an awkward aspiring cartoonist who is simply trying to come to terms with himself.
The 21-year-old from Covington, Louisiana, first released the single "Cool," a song about self-love, along with a homemade video showing off Villere's quirky character. The video got around 300,000 views on YouTube, giving Villere a bigger following. Soon after the release of "Cool" the rest of the album came out and resonated with young adults everywhere.
Although "Cool" was the first track to be released, it is in no way the strongest. Tracks like "Bloo" and "You Don't Care" are the perfect mix of trippy beats and soft vocals. "Bloo" features lyrics about an encounter between Villere and a girl he likes. The lyrics show off Villere's socially awkward yet endearing character. While "Bloo" is more laid back, "You Don't Care" is an upbeat yet lyrically sad song featuring relaxed falsetto vocals and delicate guitar riffs.
Some of the tracks and elements showcased on this album are pure genius, but others get a little lost in translation. Odd dialogue added onto certain tracks like "Up2me" or "22" seems unnecessary and uninteresting. The 'skits' between the voices in the background take away from the song and could force listeners to become easily lost and skip the track. Also, one of the best beats on the album is featured in "Blue Chevy" but the song is only 59 seconds, making listeners crave more.
All around, "Little World" is an outstanding debut album from Villere, but it definitely has some rough edges. Villere has an absurd amount of potential and will hopefully continue to make his original, dorky, psychedelic music.